Denison, IA Hwy 30
712-269-0484 or 712-263-8566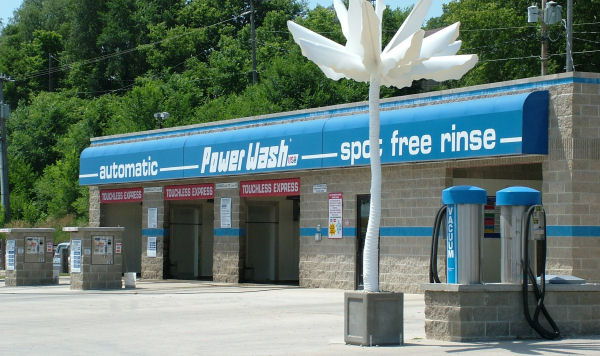 Power Wash USA
1020 4th AVE S
Denison, IA 51442
Check out our Reloadable Value Cards!!!
3 Touchless Automatic wash bays with 4 washing options
5 Self Serve wash bays
8 Vacuums
Power Wash offers a bill changer and car care vending products for your convenience.

Save time and money with discounted Power Wash USA automatic car wash tokens when purchasing 5 or more tokens.

We accept Visa, Discover and MasterCard at our automatic wash stations.
Google Map
Find a car wash near you.
Sioux City, IA 3059 Floyd Blvd
Sioux City, IA Geneva St.
South Sioux City, NE Cornhusker Dr.
Denison, IA Hwy 30
Carroll, IA W 6th St
Carroll, IA Hwy 30
Wayne, NE East 7th Street
Mapleton, IA N 4th St
Holstein, IA S. Main
Schuyler, NE W 16th St
Le Mars, Iowa 5th Ave. SW
Blair, NE S. Highway 30
Onawa, IA Iowa Ave N
Sgt. Bluff, IA F Street
Sioux City, IA Omaha Street